The Trustees
The trust is composed of trustees all with a background in, or love of music. What makes this trust special is the two youth trustees, Bernice Potter and Charlotte McDonald, each of whom will encompass the next generation, and will continue to grow the trust under the guidance of Gina Sanders, Kay Shacklock, Martha Meyer, Delia Cook and Peter Weekes, the other board members of the trust.

Gina Sanders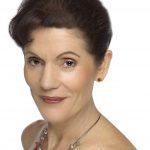 A Clevedon girl, Gina is an accomplished performer on the operatic stage and concert platform, having studied, performed, taught, recorded and adjudicated in Europe, UK, Asia, Australasia and the USA. Gina's professional career began after completing seven degrees and diplomas in piano, voice, theory, musicology, pedagogy and languages (German, Italian, French and English) at Auckland and Queensland Universities and Trinity College London. She then undertook post-graduate studies in Stuttgart, Germany and has since added over 60 operatic and oratorio roles to her repertoire. In NZ, Gina has appeared as a soloist with every major choral society, orchestra and opera company, released four of her own CDs, Tonight, Somewhere, Love's Philosophy and Capture This Moment as well as appearing in many other recordings. She is a NZ Concert FM national recording artist and continues to tour nationally and internationally in the dual roles of performer and teacher/adjudicator.
As the first NZ musician to be awarded a Rotary International Graduate Scholarship, she undertook studies in Germany, London and the USA, and has since completed 16 international tours in the past 20 years with engagements in the UK, Europe, Asia and the Pacific, often including extensive presentations of her comprehensive vocal tuition courses. Highlights have included taking the lead role in world premières in the Stuttgart Liederhalle and the Hochschule Hauptkonzertsaal, concerts in NZ embassies in Berlin, Paris and London, opening the Infiorata Festival in Genzano, Italy, a tribute concert to Renata Tebaldi in Rimini, and featuring in several festivals in Rome and the Castelli Romani region.
She continues to take major soloist roles throughout NZ, including, in 2020, a much-admired Messiah with Scholars and NZ Barok, and received high praise in reviews of the world premiere of Chris Artley's choral masterpiece, Of Land and Sea. 2022-23 appearances have included  Athalia (Athalia –  Handel), Necrotis (Belshazzar – Handel) and Vivaldi's Gloria along with an exciting new quartet,  and the re-establishing of Prestige Productions featuring Opera Theatre Dining at new locations in the North Island.
Gina has directed several community and project choirs and numerous award-winning choirs, including the popular children's ensemble The Valley Voices, Macleans College Chorale, and was the Director of Chapel Music at King's College for 6 years, founding the excellent chamber choir, Kappella. She has also directed The Happy Wanderers in Brisbane, and Jugendliche Stimmen in Stuttgart and The Auckland Girls' Choir.
She has been a member of IRMT(NZ) for 38 years, and was a national executive councillor for NEWZATS for over a decade. She is a sought-after adjudicator for both national and international competitions and has frequently undertaken external examiner duties for both Auckland and Waikato Universities.
Now a Teaching Fellow at Waikato University, she continues her examining role with the New Zealand Music Examination Board. Gina is the Chair of the Clevedon Valley Music Foundation Trust, and the Patron of the South Auckland Performing Arts Competition Society. In 2019, Gina was awarded a Local Heroes Medal at the Kiwibank New Zealander of the Year in Auckland for her services to the arts and the community.
As the founder of the Clevedon Valley Music Foundation Trust, Gina has a vision for Clevedon and the surrounding areas to bring high quality entertainment to local communities and to provide both established and emerging artists performance and experiential possibilities.
Born and raised in rural Auckland, Gina enjoys a living on a small farm in Ness Valley with her extended family near the beautiful village of Clevedon. She grew up in a family full of engineers and developed a slightly deviant interest in drag-racing, rally cars, hot rods and Rock'n'Roll. This was fortunately balanced out by the elegance and decorum of her lovely mother and a gentile grandmother!
Delia Cook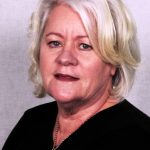 Delia has resided in rural Clevedon since 1995. She has enjoyed working to support the arts, in particular classical music, over many years. She is especially interested in supporting young musicians by assisting to fund scholarships and venues so they may gain public performance experience. Delia served on the committee of the South Auckland Performing Arts Competition Society for some years and continues to support their work. She has been involved in various fund raising activities culminating in her current role as a Director of Acorn Parish Holdings Ltd, along with her husband Phil. The Clevedon based company is in the planning stages, of providing a suite of multi-million dollar community buildings to benefit Clevedon and beyond. The architecturally designed facilities are to include a state of the art auditorium. Delia believes that "the artist is nothing without the gift, but the gift is nothing without work". Delia supports this exciting new trust as it will assist aspiring musicians to complete their studies and provide work opportunities. The trust will further strengthen New Zealand's quite remarkable number of inspirational performers.
Bernice Potter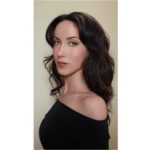 From Pukekohe, Bernice Potter commenced lessons in violin as a pre-schooler, and this was soon followed by singing and piano tuition. She progressed to advanced levels in all three and has participated in solo/group concerts and competitions with award-winning orchestras and choirs throughout New Zealand.
In 2017 she won the Phillips Memorial Vocal Scholarship in Auckland and the 2019 SAPACS Vocal Female Competitor with the most points.
Having studied at Auckland and Otago Universities and attained her LTCL in voice with Distinction, she is now looking forward to furthering her studies in all three of her instruments.
Bernice has taught at Rosehill College and "Majors 'n' Minors" Studio in Bombay, she now has her own studio providing tuition in violin, singing, piano and theory.
Bernice is delighted to accept her invitation to become a trustee for the Clevedon Valley Music Foundation Trust and hopes it will provide a platform for all types of artists to perform and develop their art.
Charlotte McDonald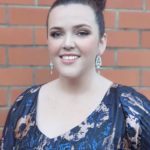 Charlotte McDonald aged 22 is a country girl born and raised in Waiuku. She comes from a very music orientated family, and from being surrounded by music on a day to day basis it was inevitable that she would have a love for music. She started in Choir at the age of 5 and then into private lessons and has now been having lessons with Gina Sanders for four years. Charlotte takes part in competitions around various areas in the North Island, which provides the opportunities for her love of performing and has won several awards. She also from time to time sings at church and public places around the area which she thoroughly enjoys doing. At the end of 2019 Charlotte obtained her Grade 5 Theory and as well as that she also sat and passed with Distinction her ATCL and is currently preparing to sit her LTCL and the end of this year. Over the years she has also performed in a number of musicals which has given her the chance to explore different types of music and various ways of performing.
Charlotte has nearly completed what has been a very successful second year at Waikato University in a Bachelor of Music Majoring in Performance Voice and is thoroughly looking forward to her third year.
Kay Shacklock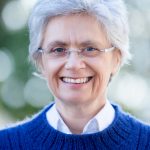 Kay Shacklock has concentrated on piano accompanying from an early age. She attended the Guildhall School of Music in London for post-graduate study and has a strong connection with the School of Music at the University of Auckland, both in undergraduate and postgraduate studies, accompanying work and a support role in the Vocal Department. She has also been Musical Director for several productions with the university's English Department. Kay has a busy teaching studio ("The Green Room") in Howick and works extensively with singers and instrumentalists of all levels. She also dabbles in writing and has had several stories published. In recent years, she has had two musicals performed: "Stout Heart" at Harlequin Theatre in 2015 and "Patch" 2017. She is a pianist for the Manukau Symphony Orchestra.
Raised in Papatoetoe, Kay is a Manukau girl at heart and keen to promote the arts in South Auckland, feeling that there is much untapped talent in the area that needs a nurturing platform. Kay was happy to accept an invitation to become a trustee for the Clevedon Valley Music Foundation Trust and hopes to make whatever contribution she can to increase awareness and support for artists of all disciplines in South Auckland.
Peter Weekes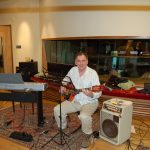 A resident of Clevedon since 2001, Peter has had music in his life since discovering how to work the radio and record player at his home in Christchurch. Picking up the tenor banjo, bass guitar and latterly the six and 12 string guitars, he was a founding member of the now legendary Wellington band, "Last Tango". Having accumulated over twenty-five guitars and miscellaneous banjos, he is looking forward to retirement when he can play all of these wonderful creations – not necessarily at the same time.
He made some appearances in musical theatre, and began to train as a countertenor, but after meeting Gina Sanders, and becoming more appreciative of classical music, he now realises that he really wasn't a countertenor at all.